Pipe lining Sustainable Organic Living at Fiesta Verde

August 22, 2015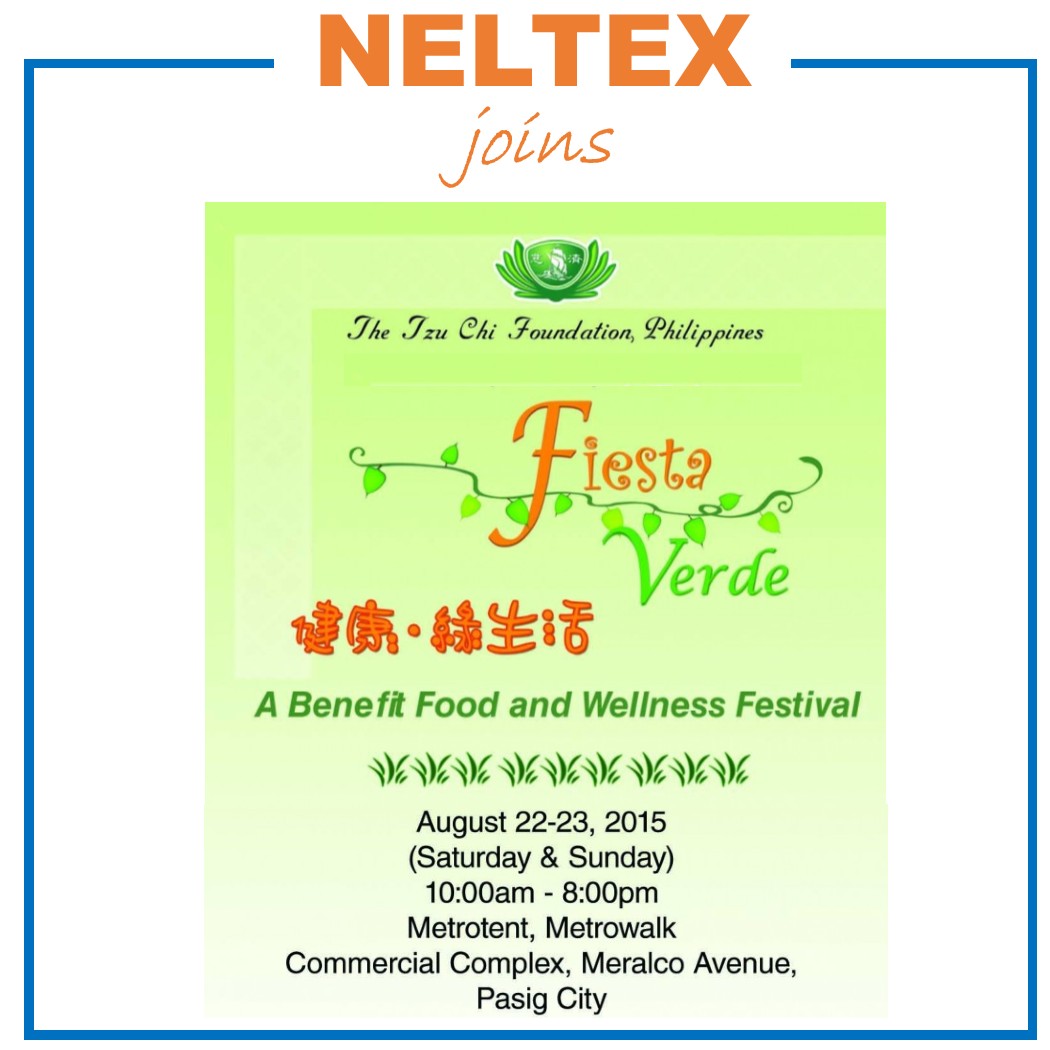 With the constant threat of pollution and global warming, there's no better time than now to pay extra attention on one's health and go for organic living. It is for this reason that Neltex joins Tsu Chi in its celebration of "Fiesta Verde" at the Metrotent, Metrowalk Commercial Complex, Pasig on August 22 to 23, 2015.
But what does a PVC manufacturing company doing in a festival intended to "showcase food and products promoting healthy living, environmental awareness and vegetarianism"? Mr. Jun Reyes, Assistant Product Development Manager of Neltex explains, "Neltex is not just about PVC pipes per se, we envision our products to be a means to achieving sustainability in various aspects of life."
Neltex's exhibit booth in the two-day event showcased how their Heavy Metal-Free (HMF) Certified PVC pipes can help make organic living more attainable.
"Everyone here gathered for the sole purpose of achieving healthier, more organic living. But they may not realize that harmful elements may still get into their bodies if the water they use for preparing their food go through pipes with lead and other toxic elements," Mr. Reyes explains. Heavy metal free PVC pipes which Neltex produces are absolutely free of these elements that could be harmful to both human bodies and the environment.
In addition, Neltex's exhibit showcase other sustainable purposes of PVC pipes, such as its use in hydrophonics, aquaphonics, and even as creative planters and interior decorations.
Neltex's booth may be visited from 10:00AM to 8:00 PM this Saturday and Sunday at the Fiesta Verde festival in Metrowalk Commercial Complex. There are tons of healthy and organic products being exhibited too, so do prepare your eyes, tastebuds and your tummy when you visit.