NELTEX SUPPORTS INDUSTRY FRIENDS IN BACK-TO-BACK BADMINTON TOURNAMENT

October 08, 2015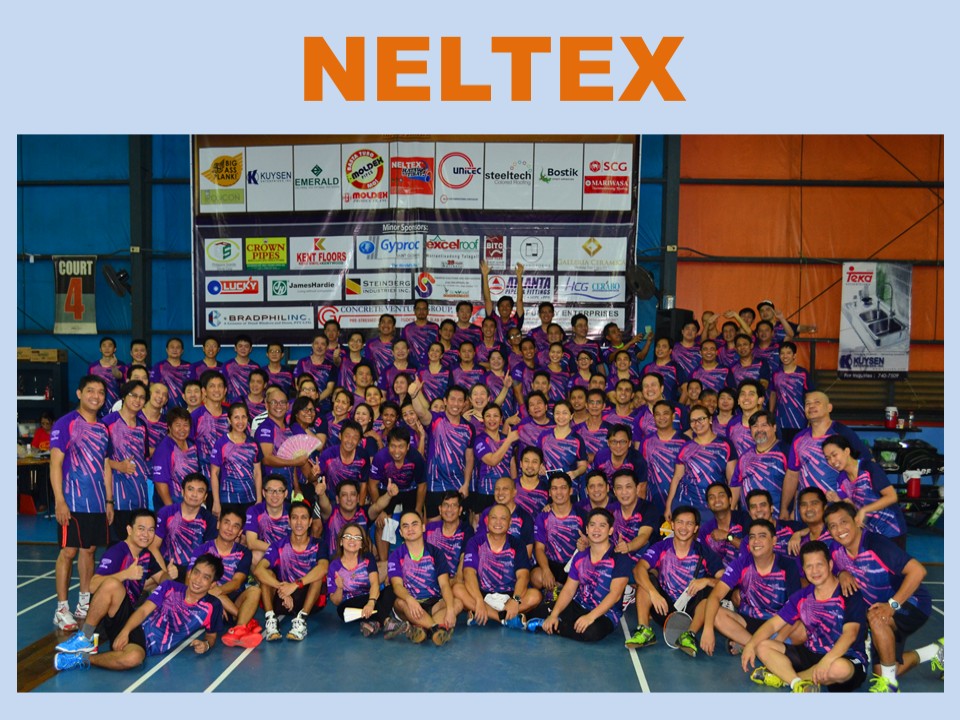 Proving that their partnership go beyond business, Neltex –the country's leading PVC pipe brand, partnered with Architect Badminton Federation (ABF) and ASYA Design Partner in their respective annual badminton tournaments this year.
Neltex believes the badminton tournaments are a great way to help "the men behind sound and sustainable designs and construction to maintain sound minds and body through the sport."
Mr. Bong Camilo, Neltex's Project Sales Manager, also explains, "gusto nating ipakita na ang Neltex, hindi lang 'hataw sa tibay,' kundi hataw din sa pagsuporta sa mga programa ng mga kaibigan natin sa industriya." (We want to show our friends in the industry that Neltex is not just all out in terms of product quality; we are also all out in supporting them in their endeavours). Aside from representing Neltex as event sponsor, Mr. Camilo stayed true to his "all out support" by also participating in both badminton tournaments along with his colleague, Jun Reyes.
Architects Badminton Federation Annual Badminton Tournament
On August 15, 2015, Neltex joined ABF as it gathers some 200 architect members and industry partners for its 12th Annual Badminton Tournament. The tournament which was held at Centro Atletico, Quezon City is the first of the two-leg anniversary celebration of the organization.
"Neltex has been consistently supporting ABF, and we're pleased to have them as one of our major sponsors again this year" says Architect Joey Mendoza of ABF. Aside from sending representatives to the badminton games, Neltex also sent two of its brand ambassadors to the event.
(see ABF Badminton Tournament Photos here)
ASYA Cup
Less than a month after, Neltex, with its prized badminton players and brand ambassadors also graced the ASYA Cup held at the Asuncion Badminton Center last September 5, 2015. Participants of the tournament include developers, consultants, designers and suppliers who are exclusively invited by ASYA Design.
"Neltex has been part of the annual ASYA Cup since 2012, and each tournament makes a great occasion to meet and bond with industry friends. I believe it's safe to say that we'll continue to take part in such worthwhile activities," notes Mr. Jun Reyes.
(see all ASYA Cup Photos here)